Hey there,
This is something I'm working on, it's not the most original looking landscape I know, but I'm using it more to focus on trying to learn more about photo integration etc which is something I'm pretty new at. Anyway, thanks for looking and any criticism or suggestions much appreciated!
So here is the initial thumbnail sketch - I did a whole bunch of these very quickly, just a minute each max just to get some ideas down, this is the one I liked best.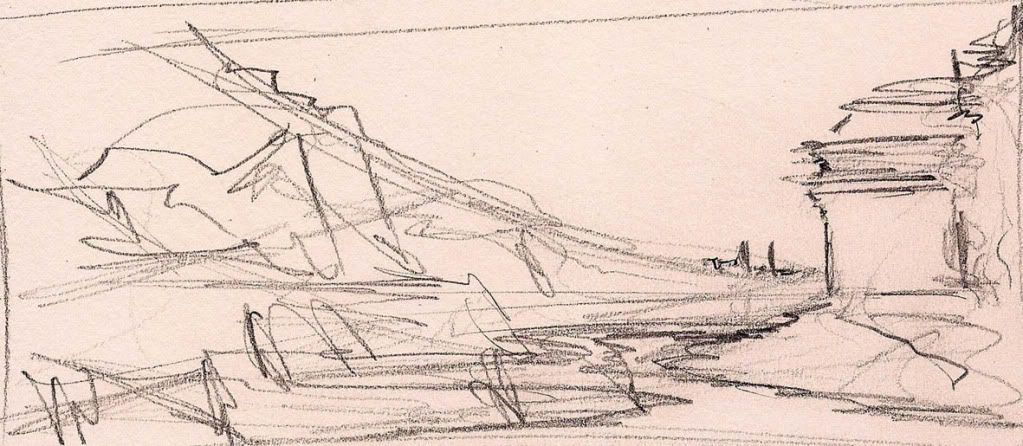 Then slightly more refined value sketch in Photoshop: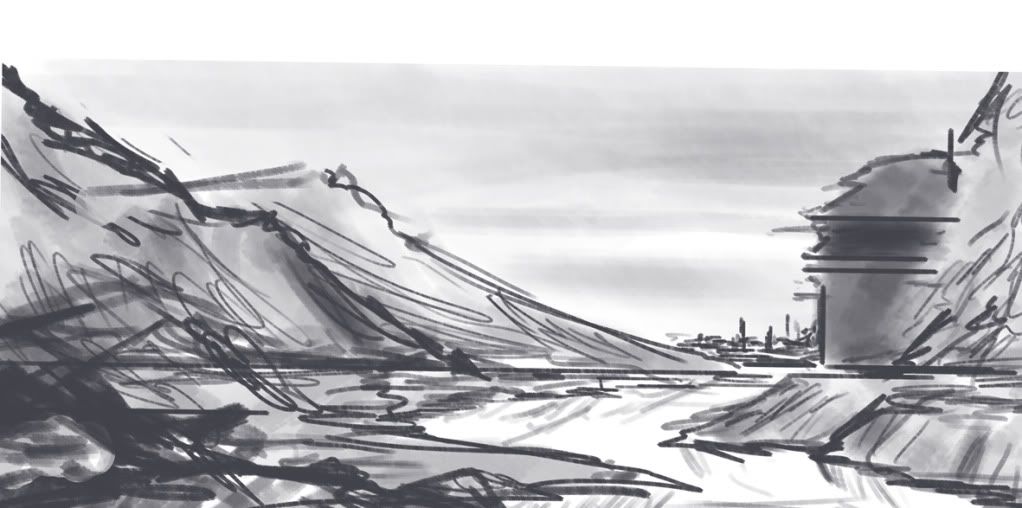 Then final concept sketch. Changed the layout of the mountains quite a bit...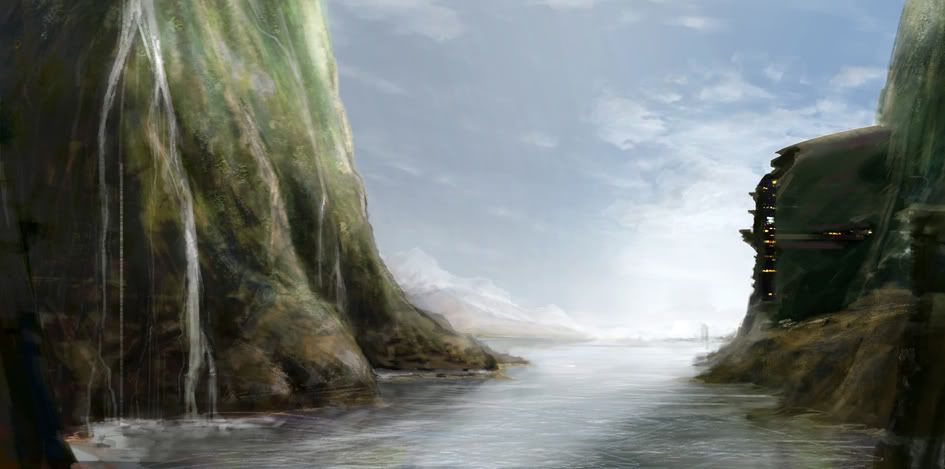 And here is the matte so far...this is still far from finished, particularly the left hand mountain & foreground, the waterfalls etc, the building...ok so basically everything is unfinished...!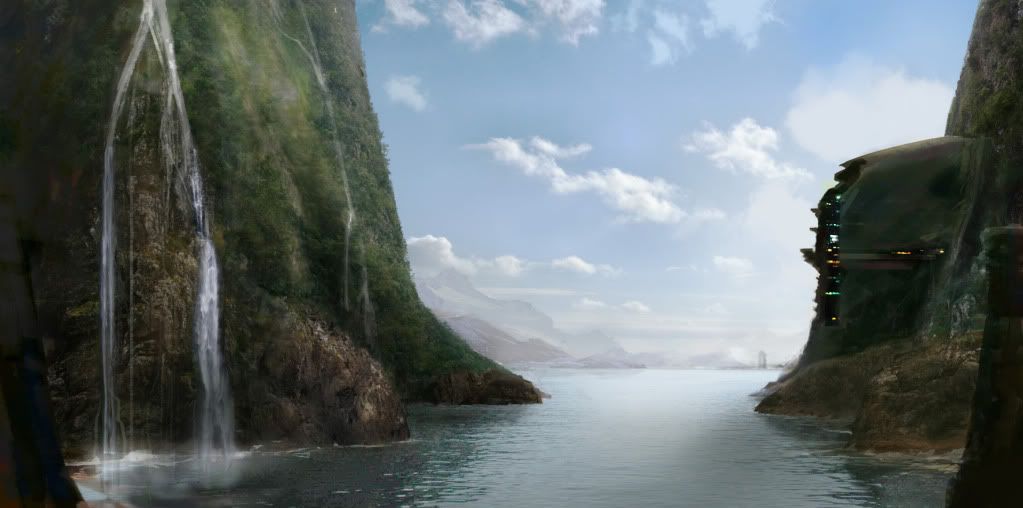 Thanks again for looking, and any crits on work so far much appreciated.