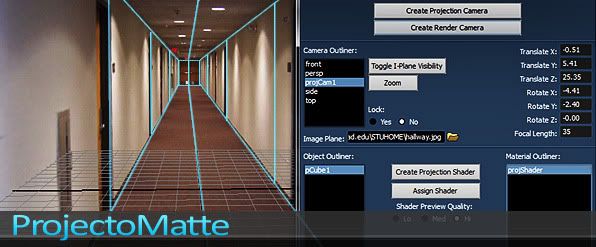 Hey everyone. For my final project of my MEL class at SCAD I decided to create a camera projection set up tool for maya. You can read more info about it and download it at the following URL.
http://stevedinozzi.com/vsfx705_p4.html
It's currently in a beginning stage but right now works well. I plan on adding more features soon.
Hope you find this useful!
-Steve
www.stevedinozzi.com